Your ad visible to
thousands of buyers
each day!
Increase your sales
Let end-users know what you have to offer and receive information and quote requests.
Global digital showcase
Use our worldwide accessible online sales platform for port branch equipment and parts to extend your exposure.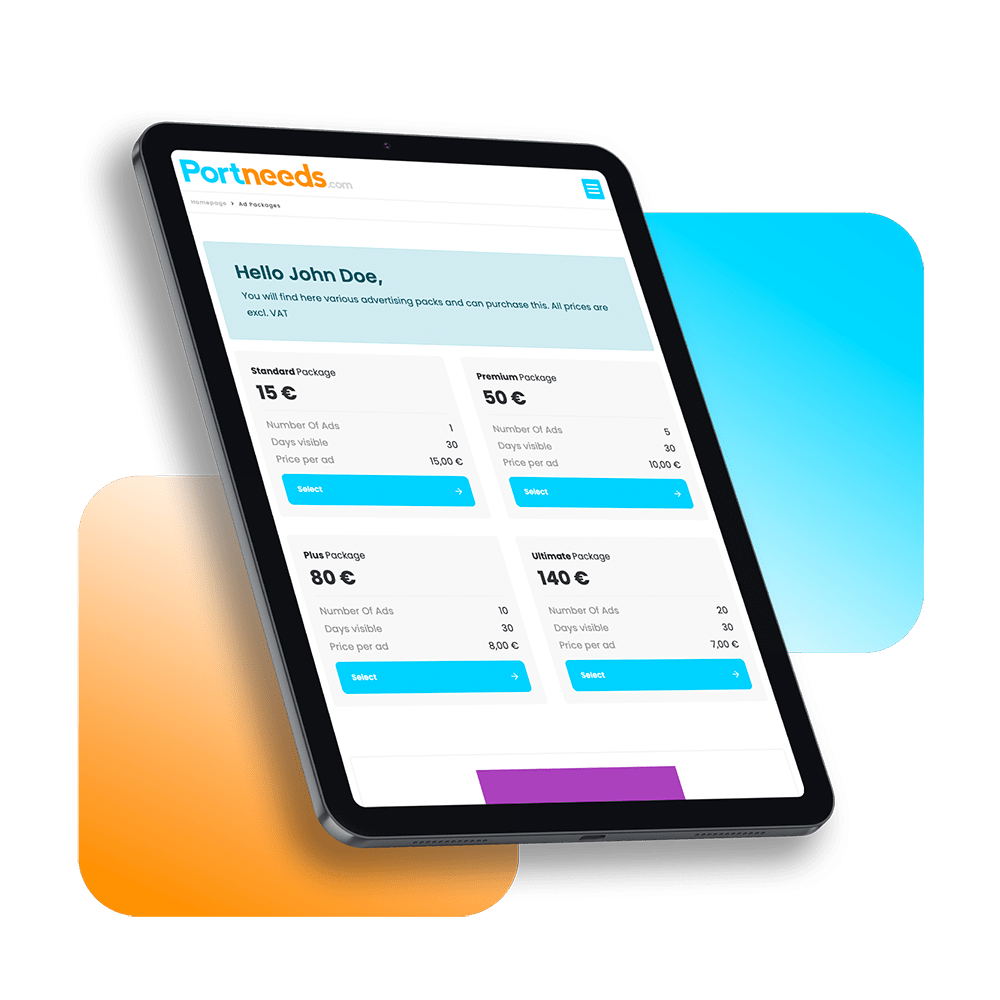 Joining Portneeds is easy and affordable. You can set up an account in minutes and start selling immediately.
Sign up today and benefit from:
Online platform dedicated to the port branch

Easy search by categories

Platform used by end-users

Increased visibility for your ad thanks to incorporated SEO-techniques

Back-office staff are experienced in the business and available for questions.

Exclusive yet affordable platform for specific parts and port machinery
Selling online with Portneeds is easy and only takes 5 steps.
1

Register an account or use your Facebook or Google account.

2

Complete your profile with company details. You can start selling immediately.

3

Click on 'Place an ad' in the My Portneeds menu.

4

Compose your advertisement and upload your images.

5

After approval, your ad will be displayed!
Good luck with selling via Portneeds!
Want to get to know us or need more information?